Swiss Watches – Kolly gallery x Happy gallery – Paris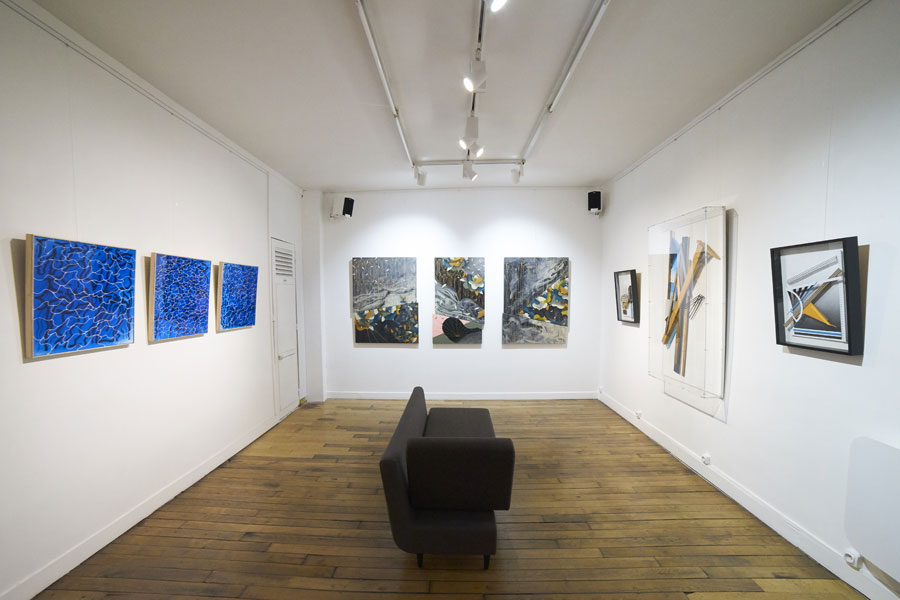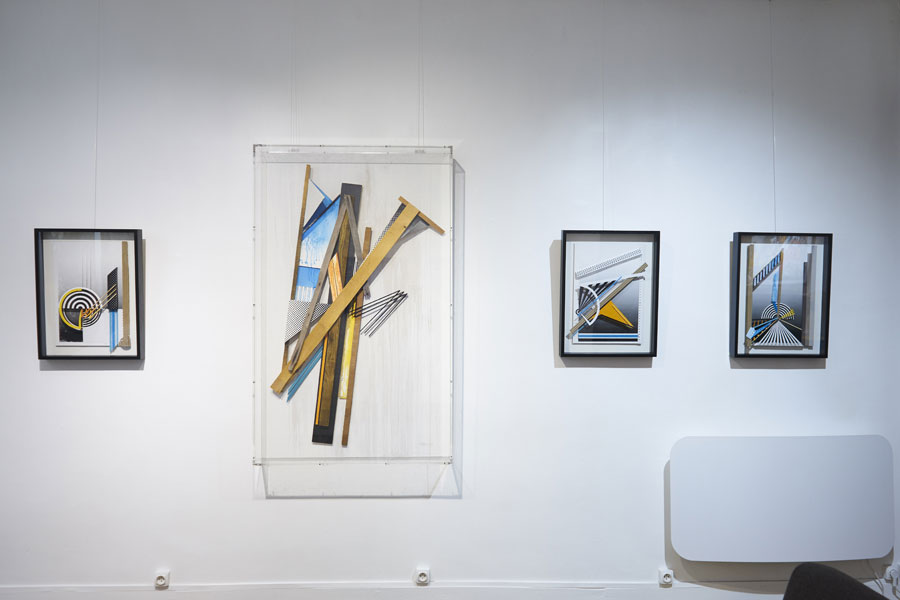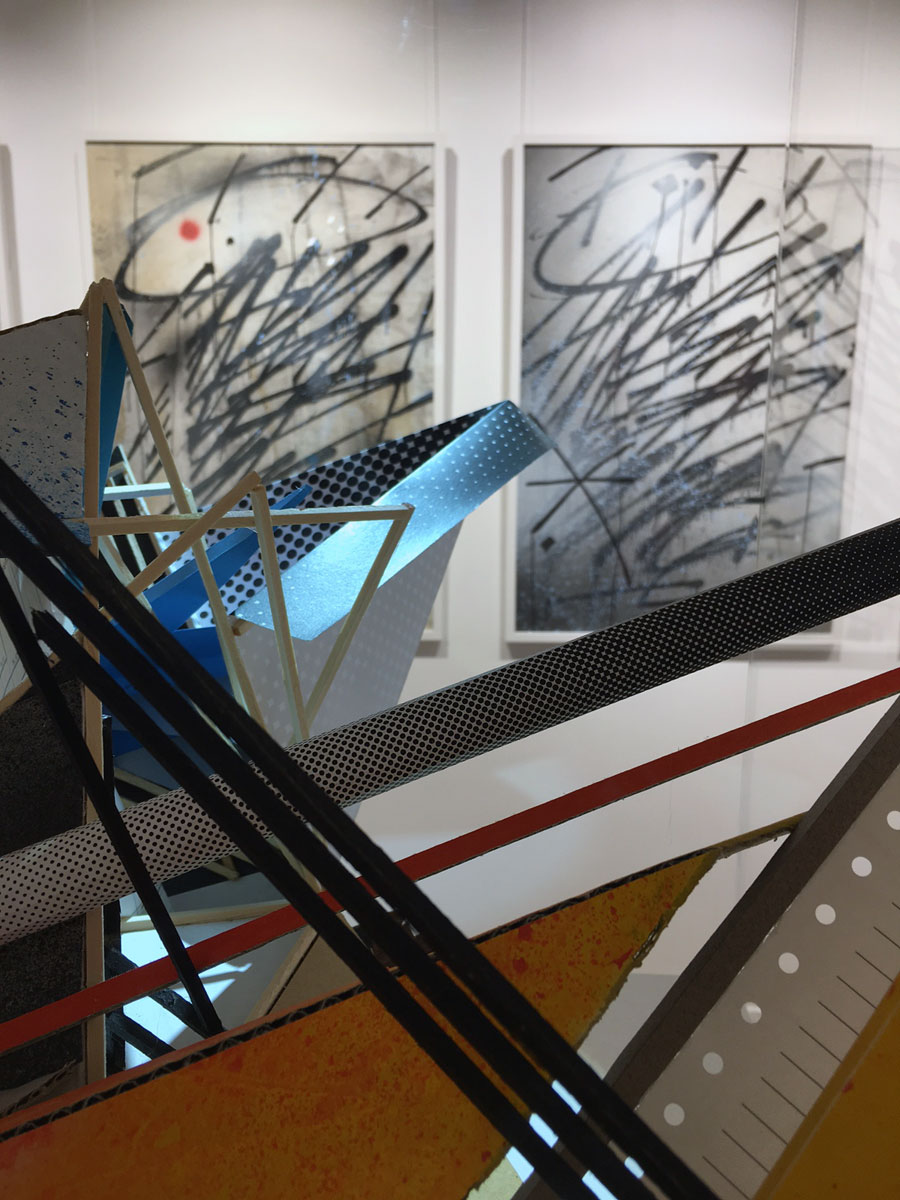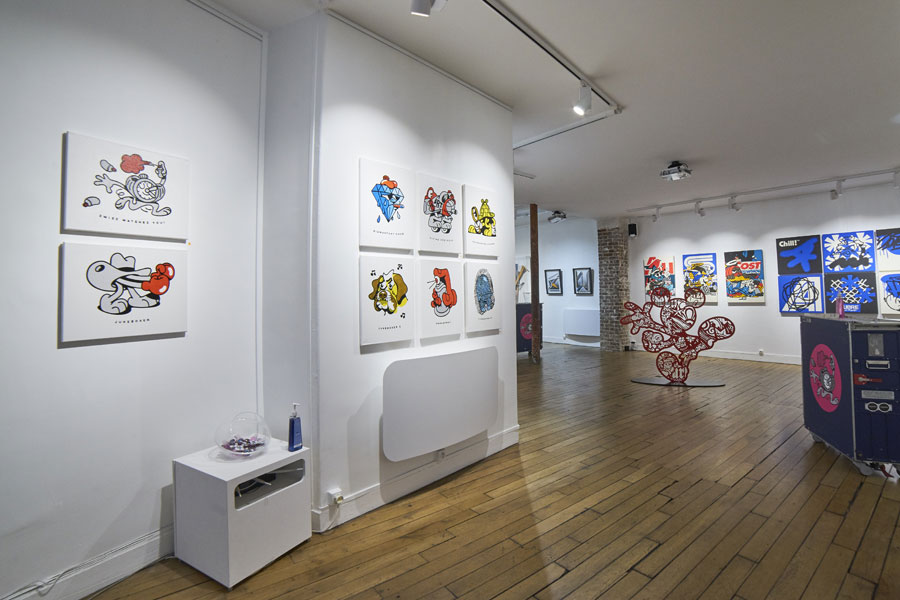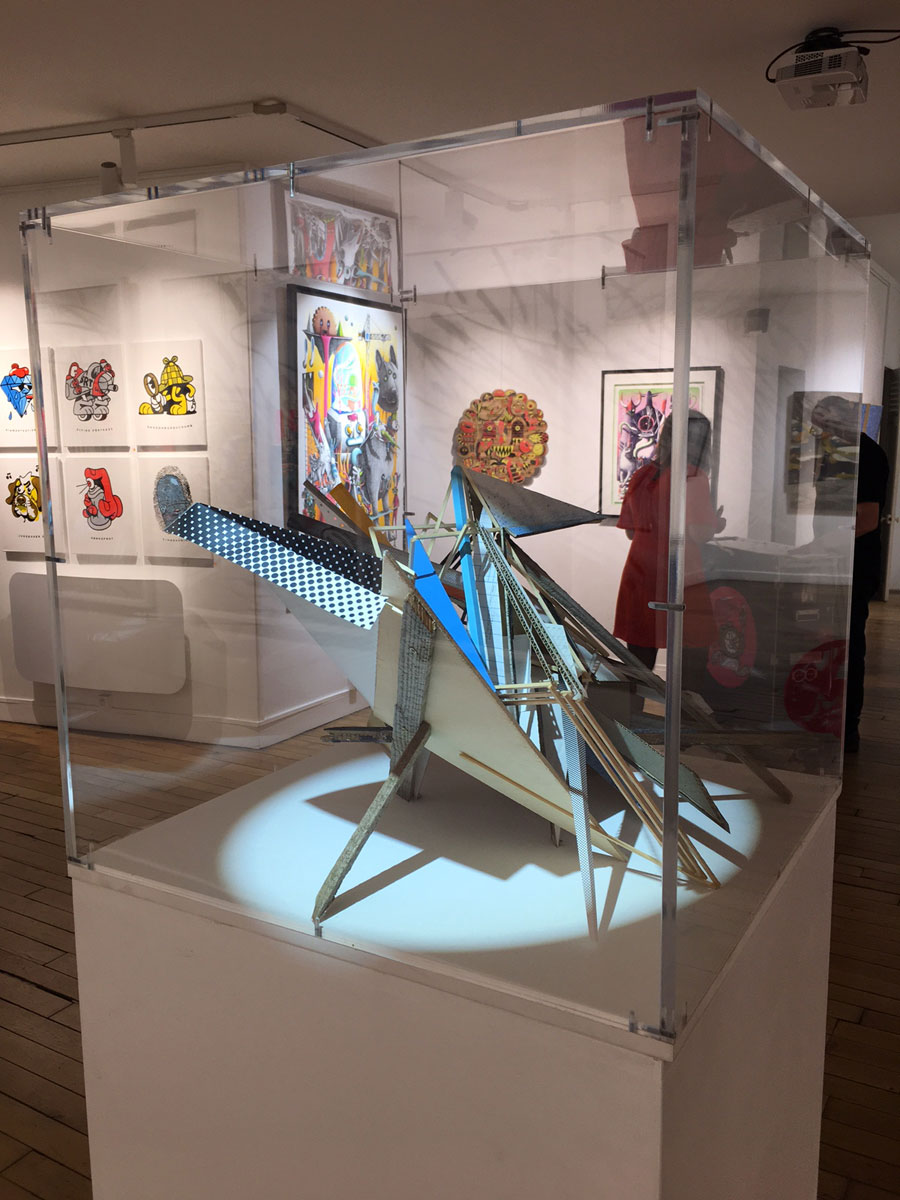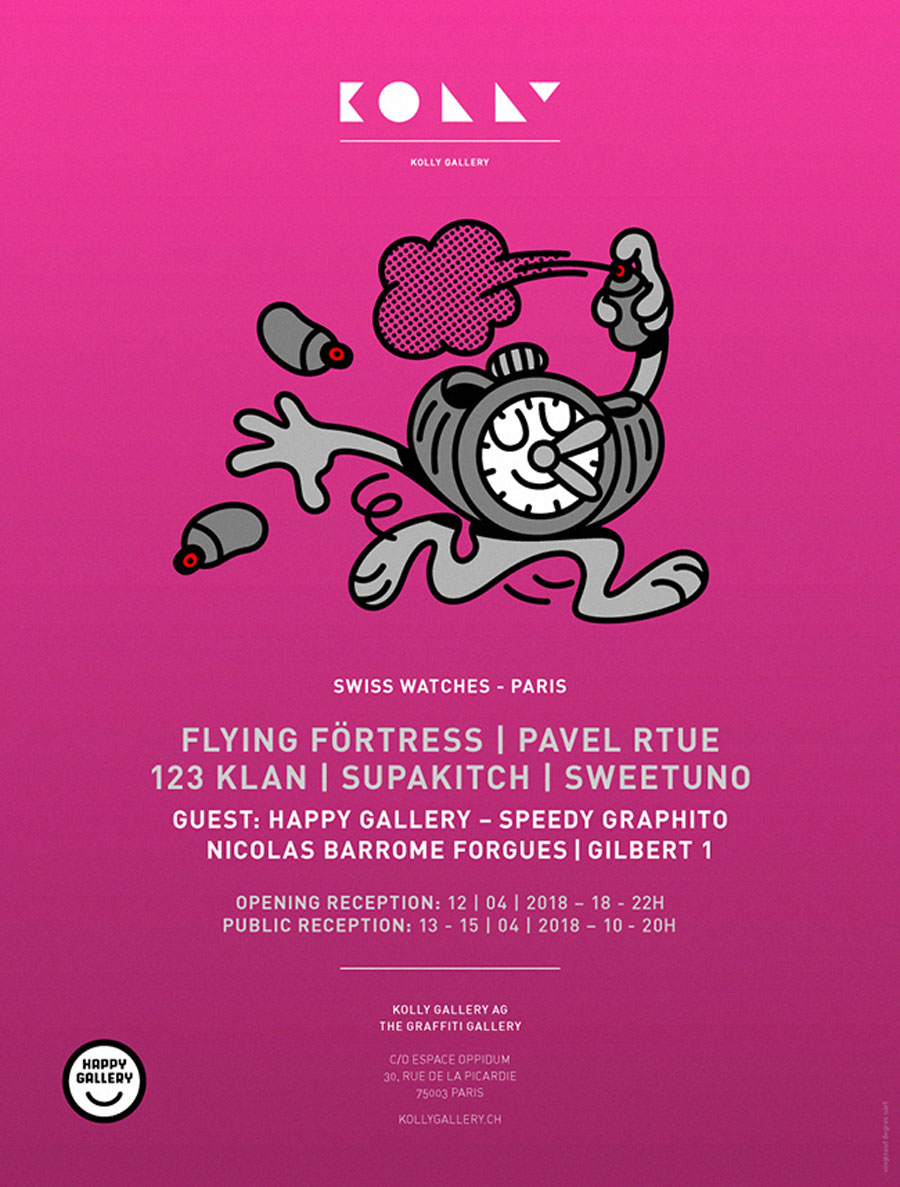 The exhibition Swiss Watches takes place at the same time as the Urban Art Fair and marks a contrast, as the show Swiss Watches is an independent urban art exhibition. The goal of the exposition is to present Swiss quality by selecting only the most emerging artist in Graffiti Art. In 2016 Kolly Gallery initiated a series of exhibitions, entitled Swiss Cheese and Swiss Chocolate, in order to bring attention to the exceptional urban art movement. For the third exhibition Swiss Watches is presenting a quite international line up as well as some new names and unexpected urban jewels. The represented artists are: FLYING FÖRTRESS (DE), PAVEL RTUE (RU), 123 KLAN (CA), SWEETUNO (CH) and SUPAKITCH (FR).
For the third edition the title and concept of the exhibition Swiss Watches implements a superb andoutstanding quality in the exhibited pieces, similar to the world-renowned watches fabricated in Switzerland. The main idea is to represent Switzerland's strength of luxury goods export. Finally this exhibition promisesstreet credibility for all artists represented. For the third time Kolly Gallery will present an astonishing, surprising and unforgettable experience. Last but not least, do not forget: "Everyone loves Swiss Watches!"
Guest: Happy Gallery (FR)
Swiss Watches is welcoming Happy Gallery (FR) as guest exhibitor. Happy Gallery is an online gallery specialized on production of limited high quality objects made by graffiti and street artists. On behalf of Happy Gallery artworks by Speedy Graphito, Gilbert1 and Nicolas Barrome Forgues will be presented.
The pop-up exhibition runs from April 13 to 15, 2018 at the Espace Oppidum in Paris.