The broken project is the result of 4 years of savage residence in an abandonned place in Nancy (FR).
From 2008, Gilbert1 came everyday to relax in this calm area of the city. After having painted some walls with friends and done some photographic experimentations in the old teacher's school, he began working on his stop motion movie "Inside".
In 2010 he suggested to work on a whole artistical project for the next official project on site, a departemental archive's center. After a long period of reflexions and negociations, his transition project was finally cancelled and the artist decided to paint at all costs the entire site, 1200m2 of walls, with the help of some artists: the hidden project was born.
But the entreprise was huge and hard to accomplish. The project took a new name regarding adversity of everyday's life. The broken project was finally accomplished during the spring of 2012.
After few months, a collective held the idea of a public opening before the destruction of the place. A monumental installation was realised for the occasion and the place opened its doors for a week-end.
Artists: Iemza, Rubio, Nemo, Pome, Rodes, Dem189, Lek, Code Couleur collective
Pictures Gilbert1, Thierry Gaudé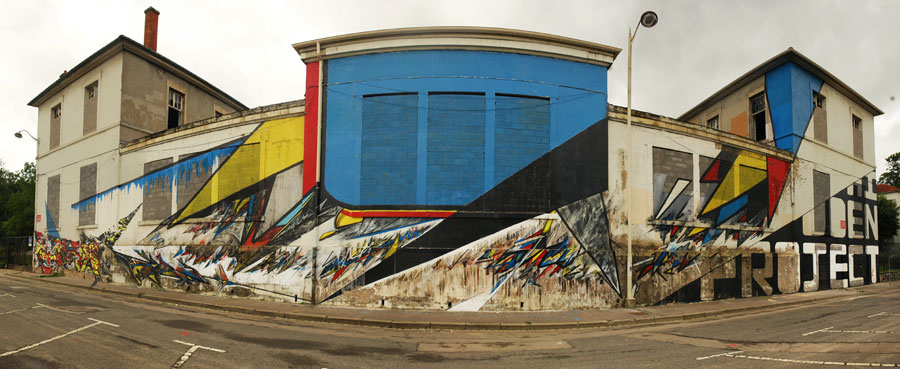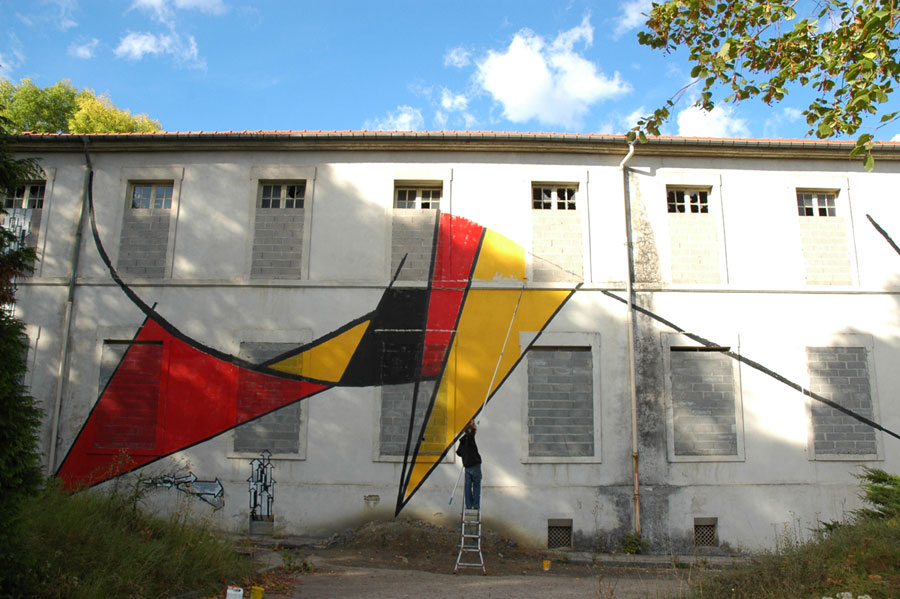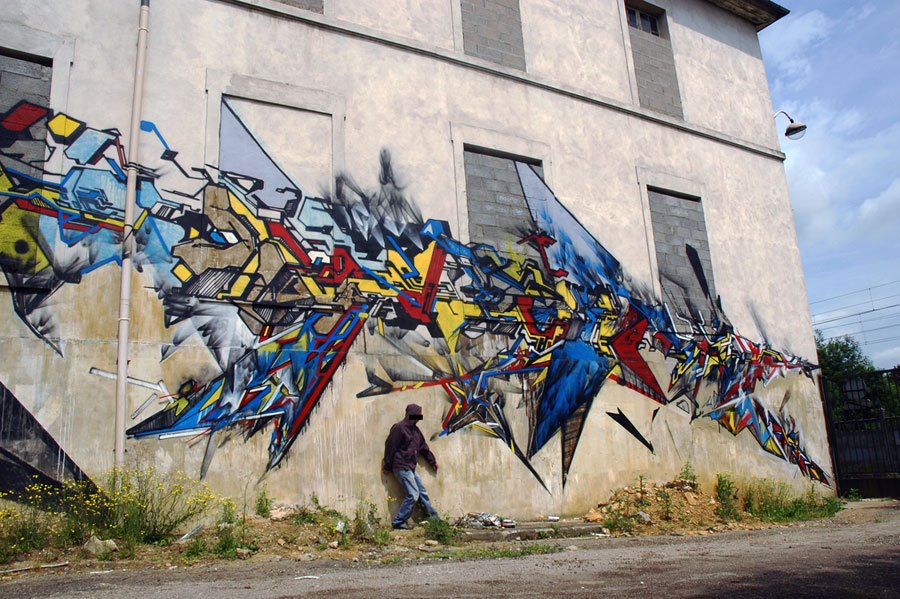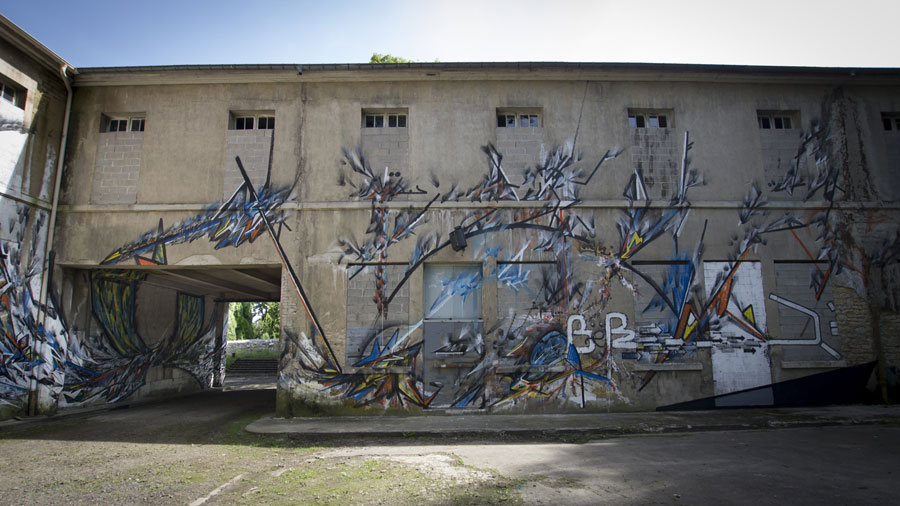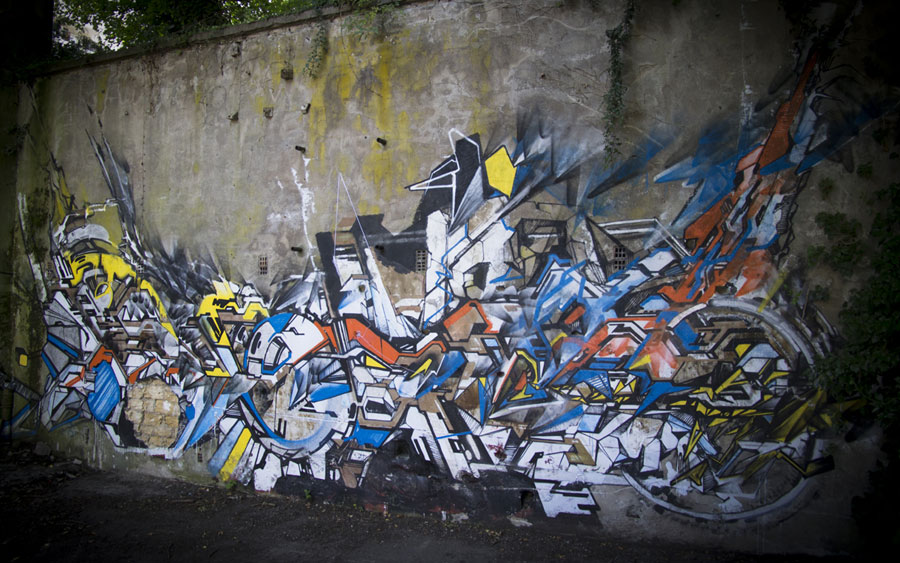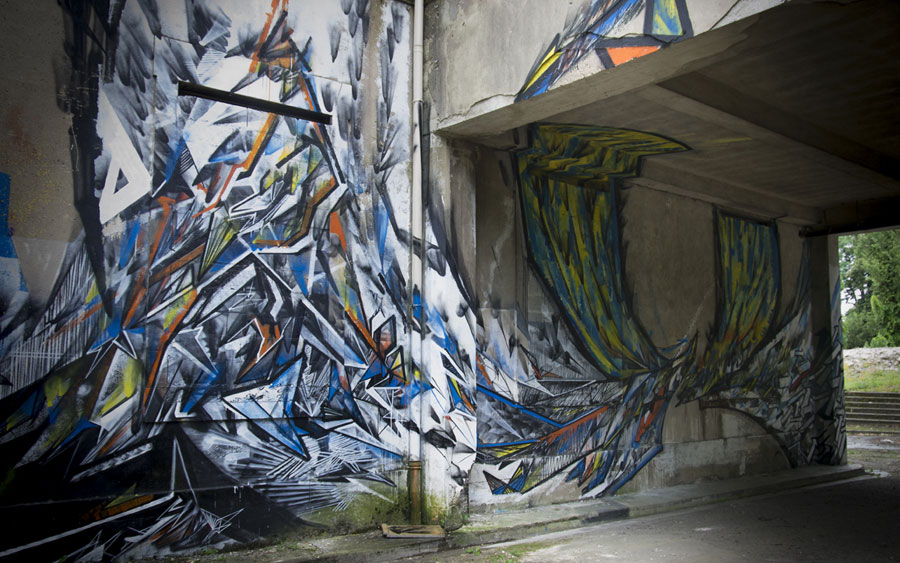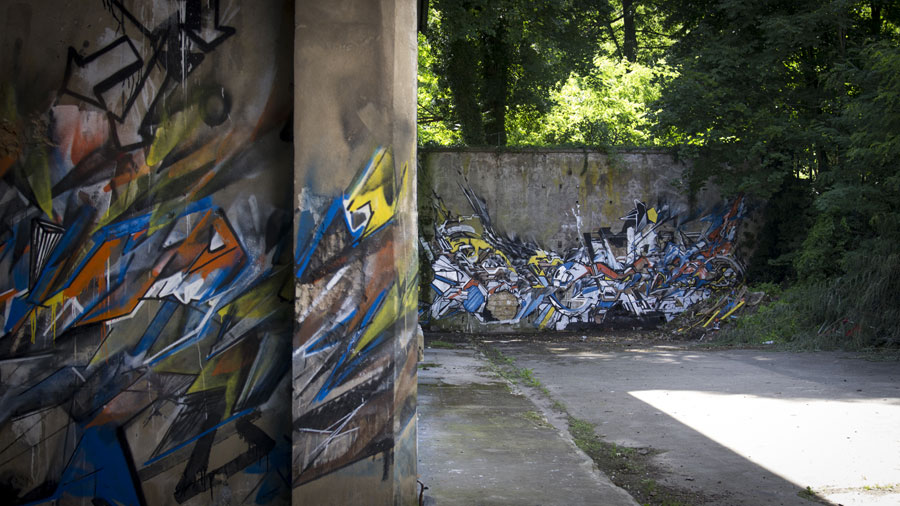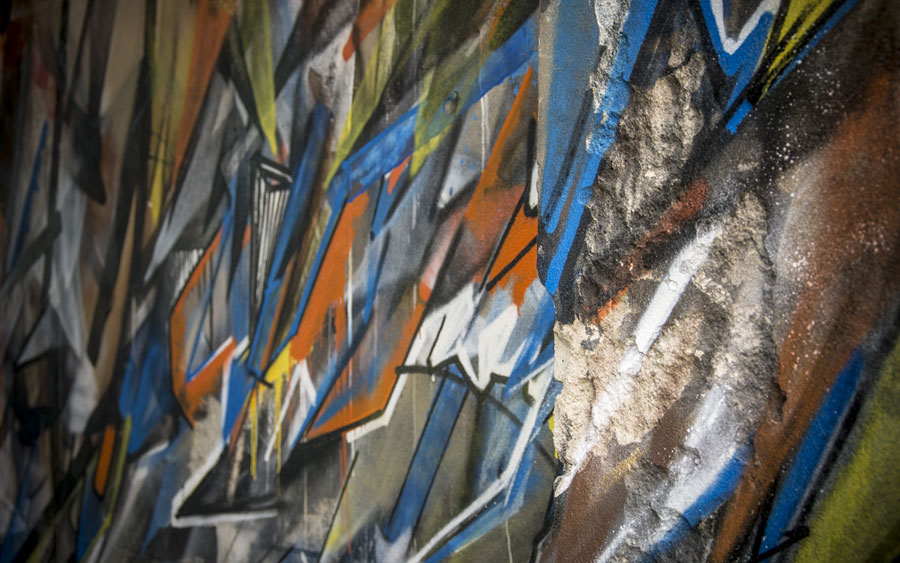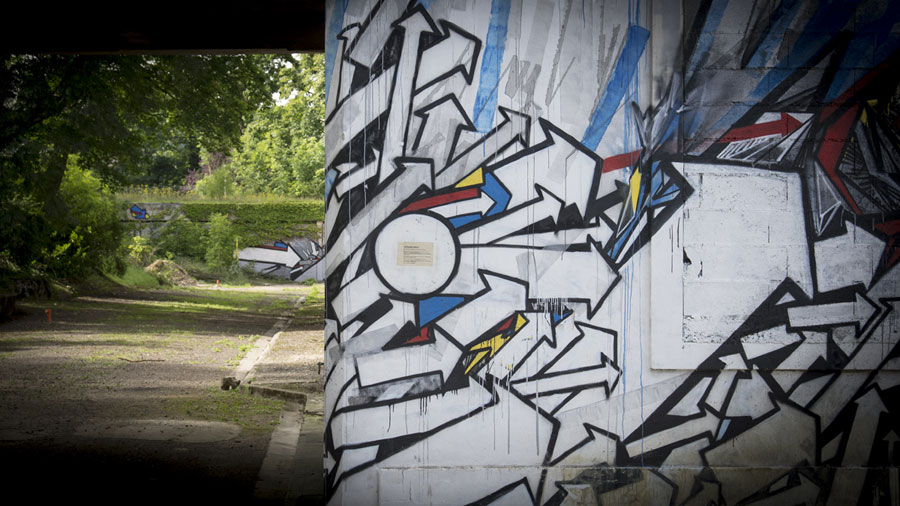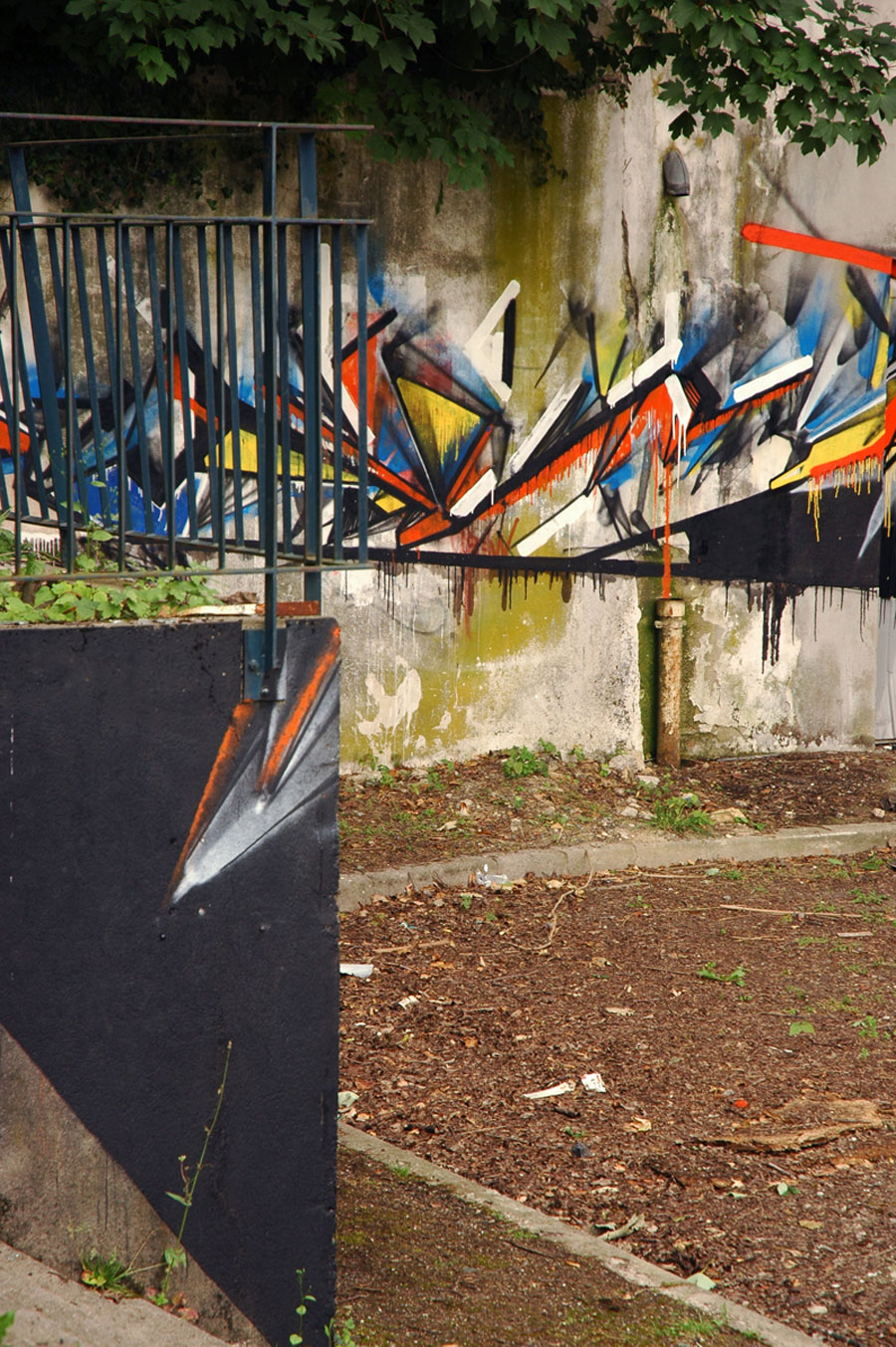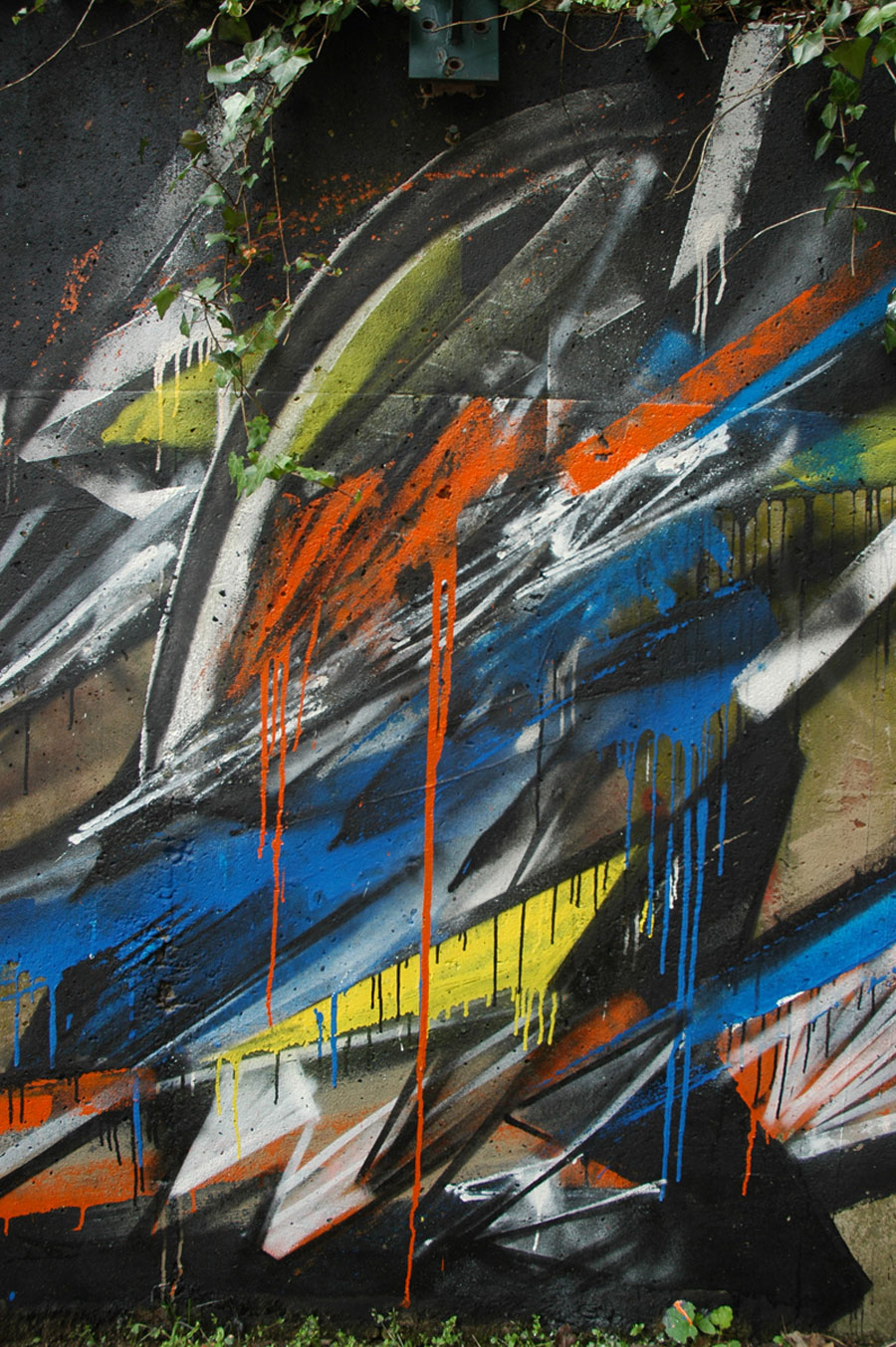 ---