Grand opening – Mirus gallery – Denver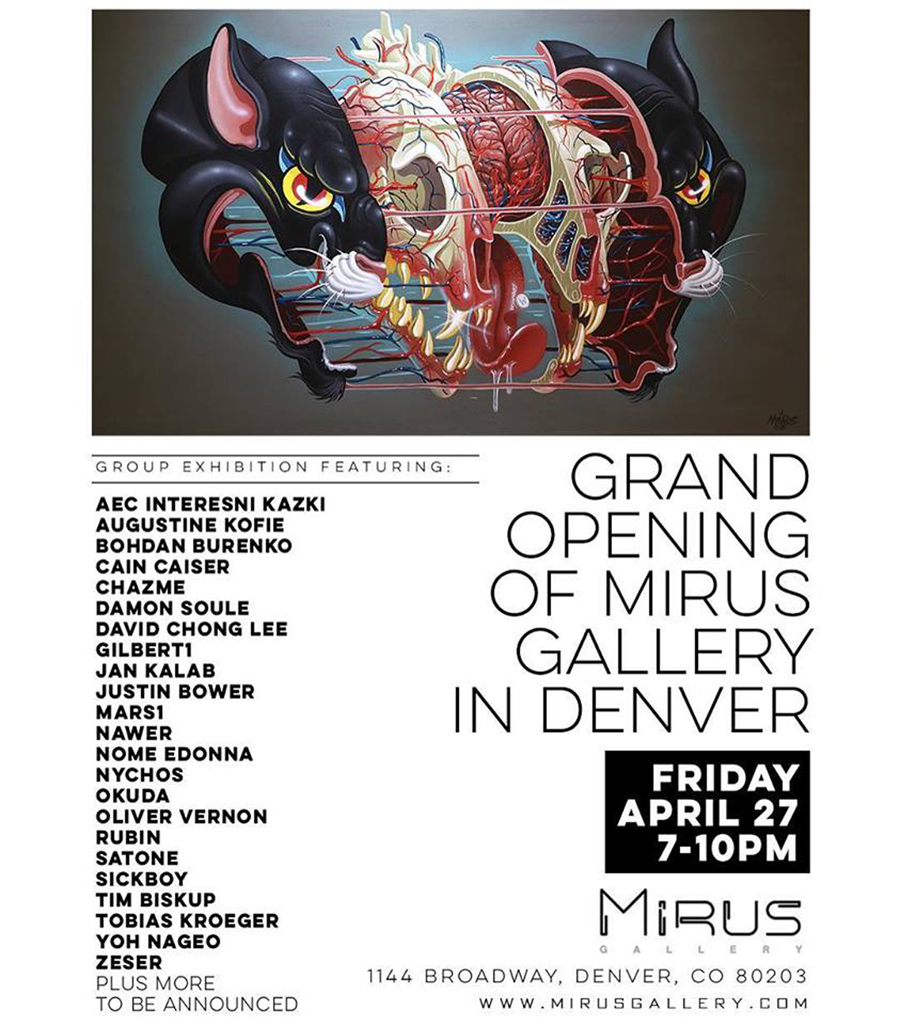 Mirus Gallery is excited to celebrate its Grand Opening, and inauguration of its new location in Denver.  The gallery will open with a dynamic group exhibition featuring a variety of staple artists represented by the gallery over the years, as well as new international exhibitors who carry the gallery's curatorial visions into the future. The opening reception is Friday, April 27th, 7-10pm. The exhibition is free and open to the public.
For the past 5 years, Mirus Gallery has been championing new movements of contemporary art in San Francisco and will now expand this vision to Denver.  Mirus means "astonishing, extraordinary, and strange." By definition, the curatorial direction of owner, Paul Hemming, presents just that through exhibitions of international emerging and mid-career artists. These exhibitions strive engage viewers on a sentient, emotional and evocative level, while also pushing the boundaries in remarkable technical skills and process.
Artists exhibiting:
Adam Friedman, Aec Interesni Kazki, Augustine Kofie, Bohdan Burenko, Cain Caiser, Chazme, Casey Cripe, Chris Cycle, Damon Soule, Faith XLVII, Florian, Gilbert1, Jan Kalab, Justin Bower, Kenor, Lister, Low Bros, Mars1, Morten Andersen, Nawer, NoMe Edonna, Nychos, Okuda, Oliver Vernon, Optimist, Robert Proch, Rubin, SatOne, Sickboy, Thomas Canto, Tim Biskup, Tobias Kroeger, Vesod, Yoh Nagao, Zeser, Zepha.