Residence LED – First week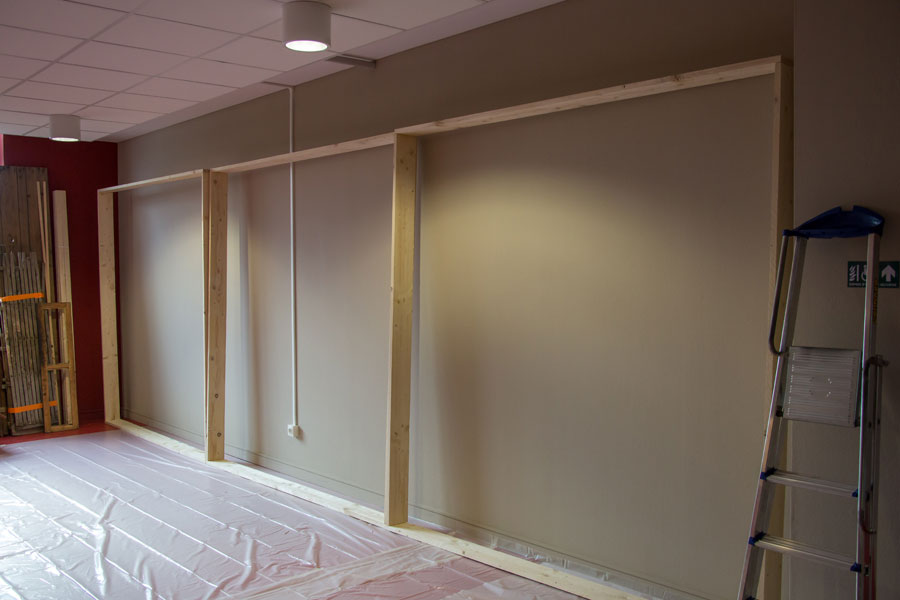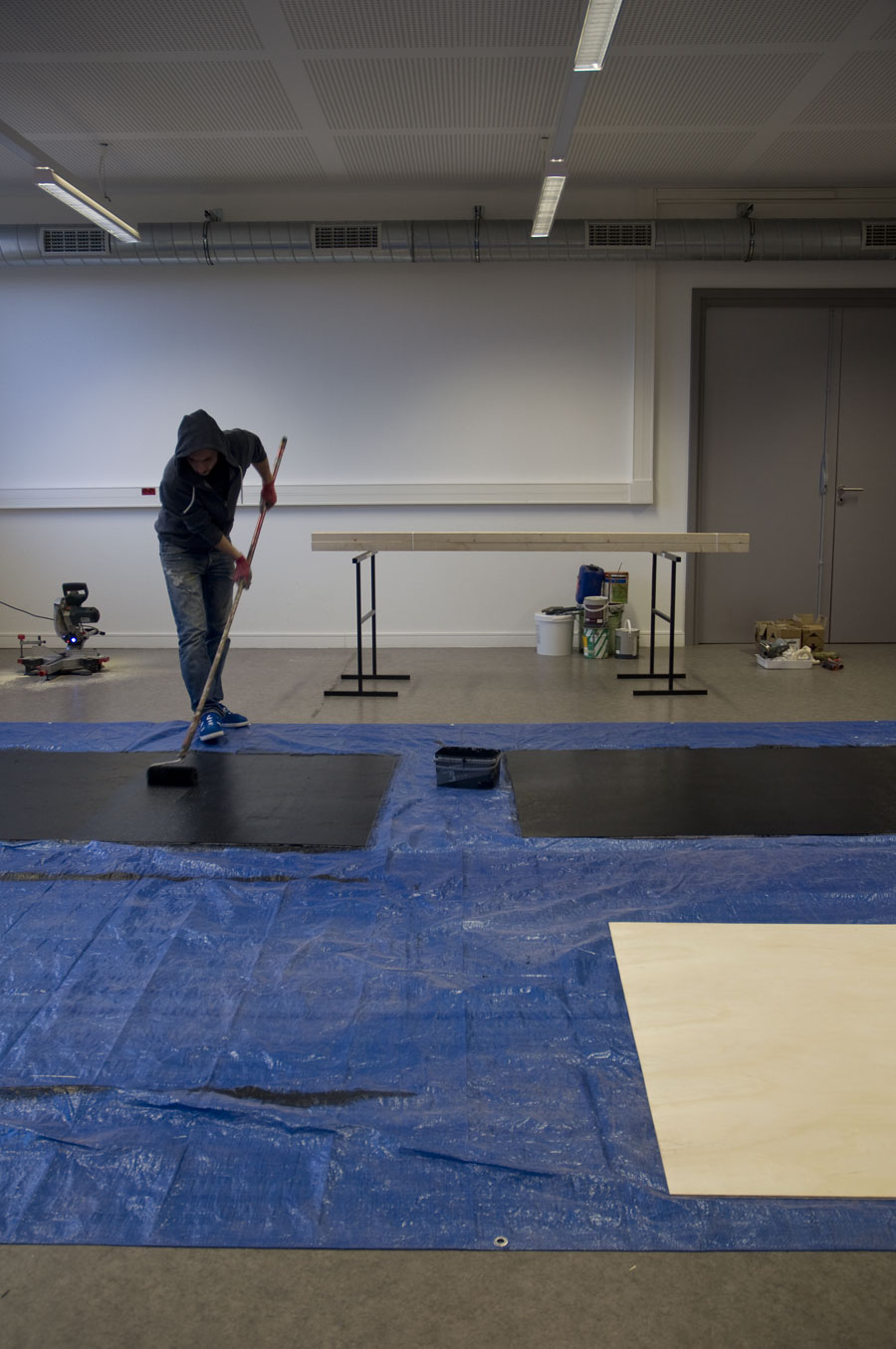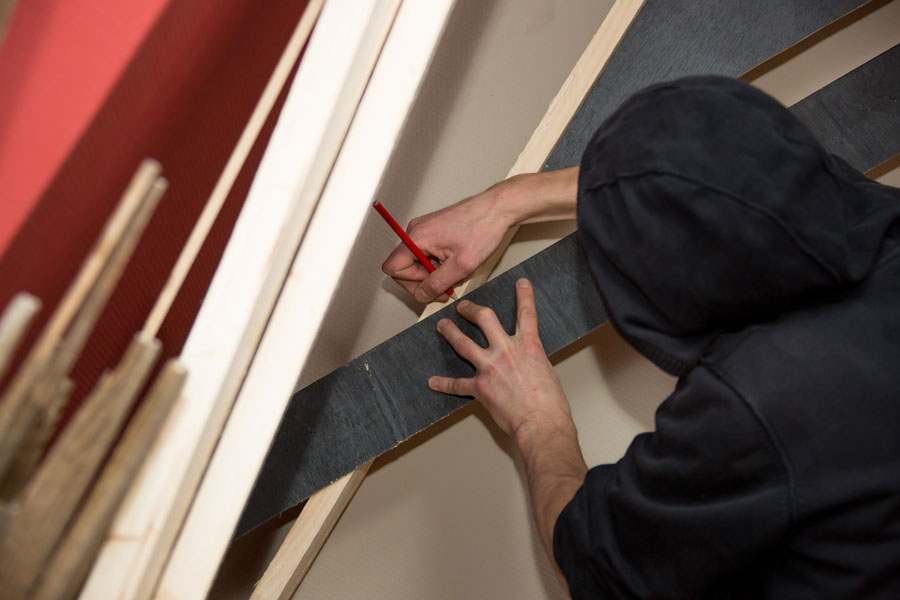 Working on a mural volume tryptic at LED in Thionville.
First week was a step by step work to construct frames of 2,40 x 2,40 meters, to hang, to prepare future assemblage wood painted shapes and their fixations, and to paint the background wall.
The project will continue this week with the composition work of destructured elements.
Pictures: Stéphane Thévenin, Gilbert1